Appraisal
Maintain a high-performing team with improved self-awareness and development opportunities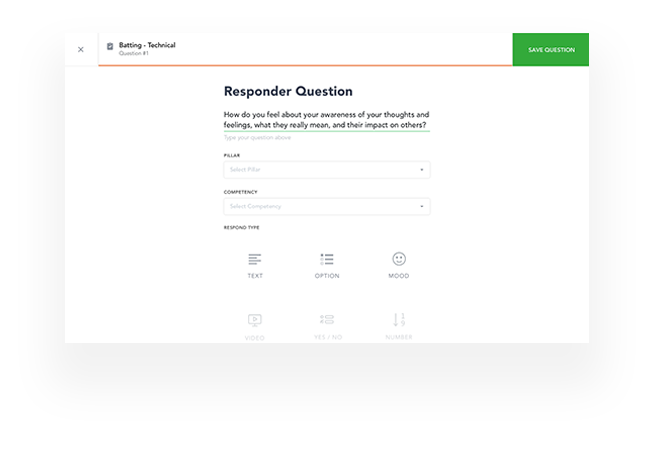 Create effective appraisals for your team
Appraisals are essential for self-reflection, personal development and professional growth. Feedback via appraisals provides managers with valuable information on areas to focus on for developing each team member.
Once you have identified areas for review, it's easy to start building appraisals with a range of response types to help you better understand your team. Include multi-level conditional questioning in your appraisals to facilitate deeper understanding and awareness. This helps you to determine development needs and assess progress over time throughout your team.
Assign & manage appraisals
Keeping track of assigned appraisals is simple, with all appraisals stored in the Assessment Library.
View details on each appraisal and assessment including responses due, reviews, reviewers and the status of each, for quick and easy understanding of what actions you need to take.
You can also view each team member's assigned assessments in their profiles, for a clear view of what they've completed, what's due and where they are in their reflection and development process.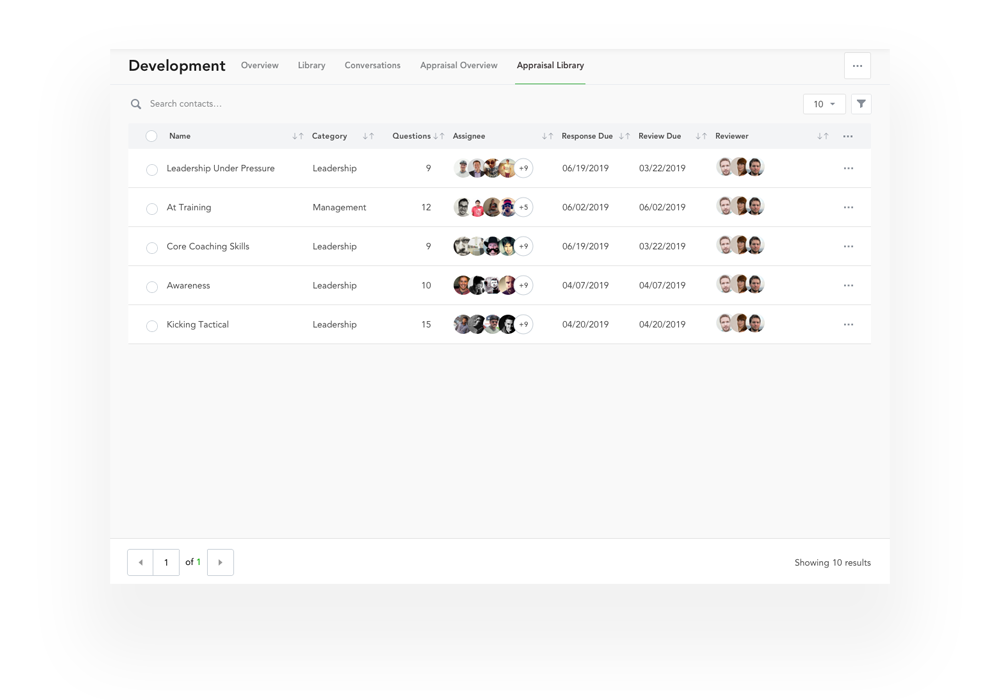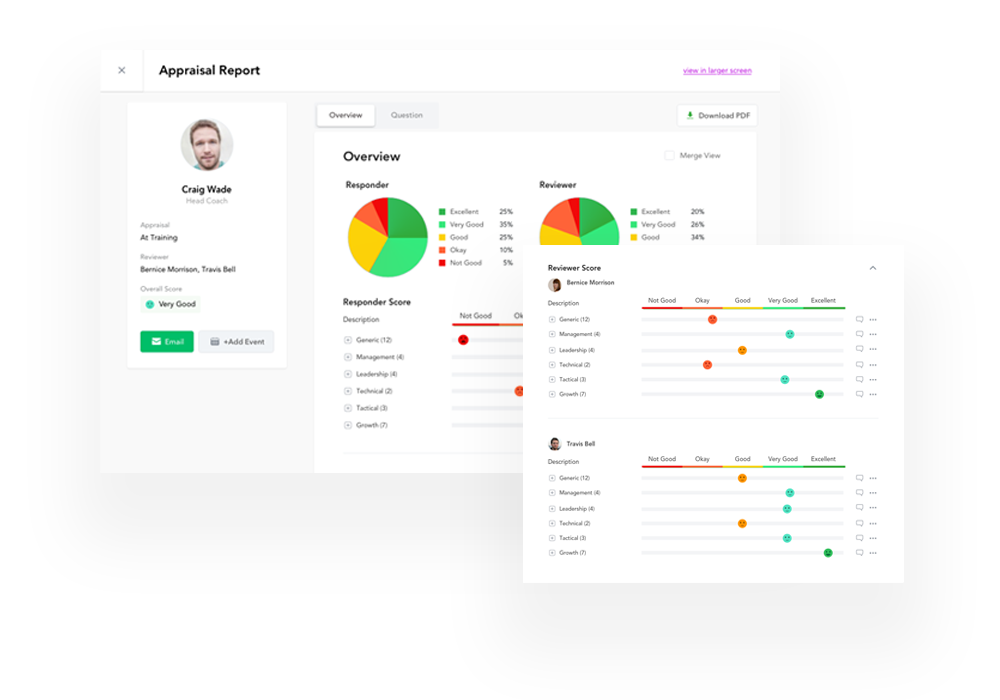 Review, understand and use the information to your advantage
Easily identify trends within your team's appraisals, using rich graphical reporting for quick interpretation.
Understand the outcomes of appraisals as they relate to each person. With a clearer view of your team's thoughts, knowledge and confidence, you can use the information to your advantage and start making necessary changes for continued development. The result? Happier, more motivated employees making an even bigger mark on your business. It's a win-win for everyone involved.