Employee Development
Make the most of your team's potential with increased development opportunities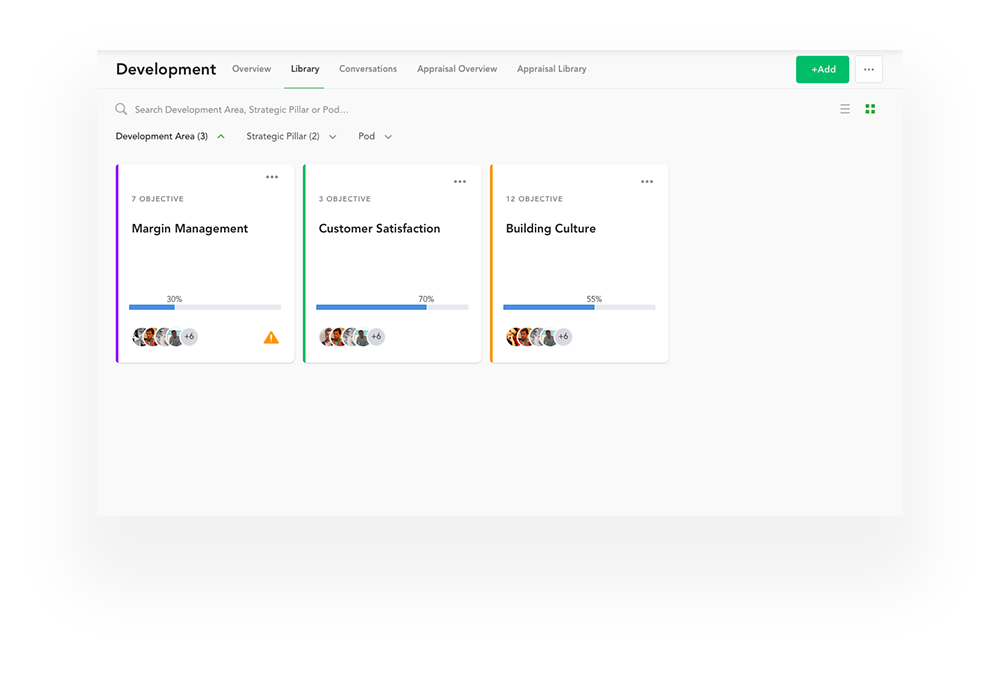 Define your development plan & assign objectives
Whether you're a manager, team leader or coach, development is an essential element of building a strong team. This module enables effective and efficient employee development, from defining areas for development, to creating objectives, associating relevant resources, and assigning tasks as required.
Form a clear idea of where your team needs development, then invest in your organisation's most valuable assets – your people.
Manage your team's development
Managing learning and development is simple, for you and your team.
Make it easier to manage the progress of each team member by assigning courses associated with their development objectives. View progress within each objective to easily keep track of where individuals and your team as a whole are in their training and development journeys.
Keep track of perceived development and wellbeing with regular appraisals providing areas for further improvement.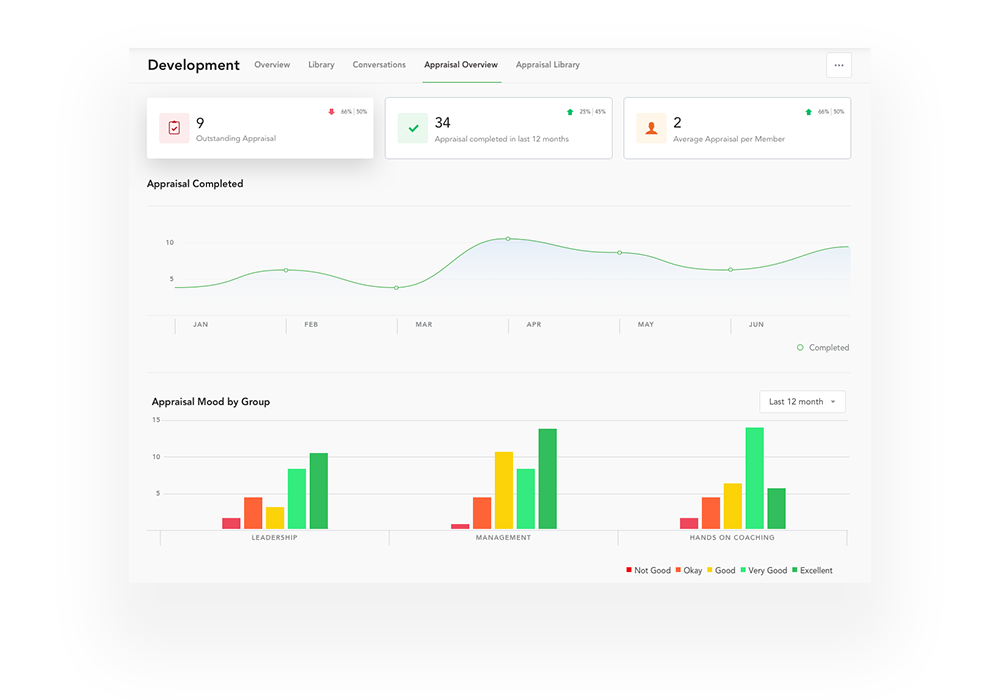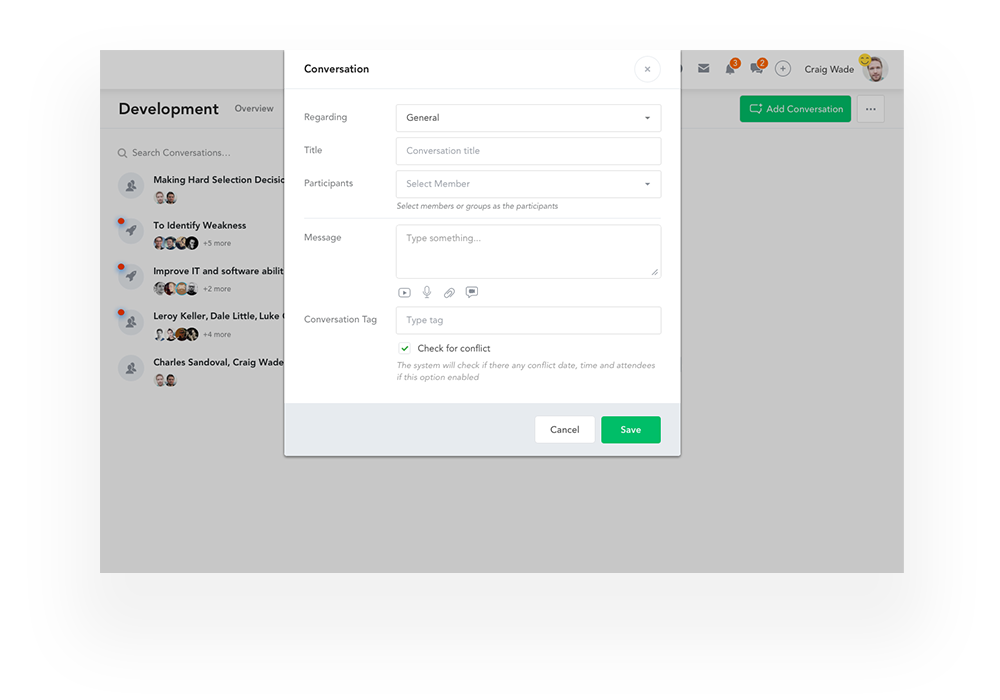 Collaborate to keep developing
Keep the conversation going with your team members and facilitate collaboration along the way. Start conversations within your development section to stay in regular touch with your team and ensure that they stay on track.
These conversations can be filtered for easy access to the messages you need to find, including by individual development objectives, all in the one place.
Understand how your team is progressing
There's no need for guesswork when reviewing your team's progress. The Development Overview Dashboard provides rich graphical reporting for quick and easy understanding of team development.
View key trends, statistics and action or alert items as required to stay up to date. Use all this information available to your advantage, and enjoy seeing a marked improvement throughout your team.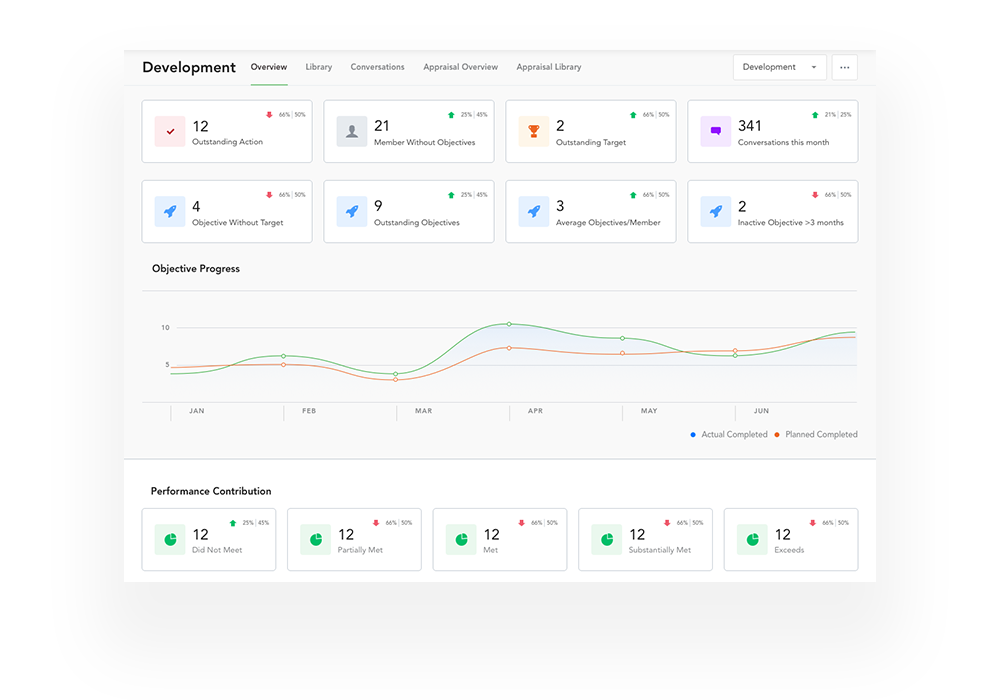 Ready to start developing your team?