Facial Recognition Attendance Management
Improve accuracy, reliability, efficiency and safety with an intelligent system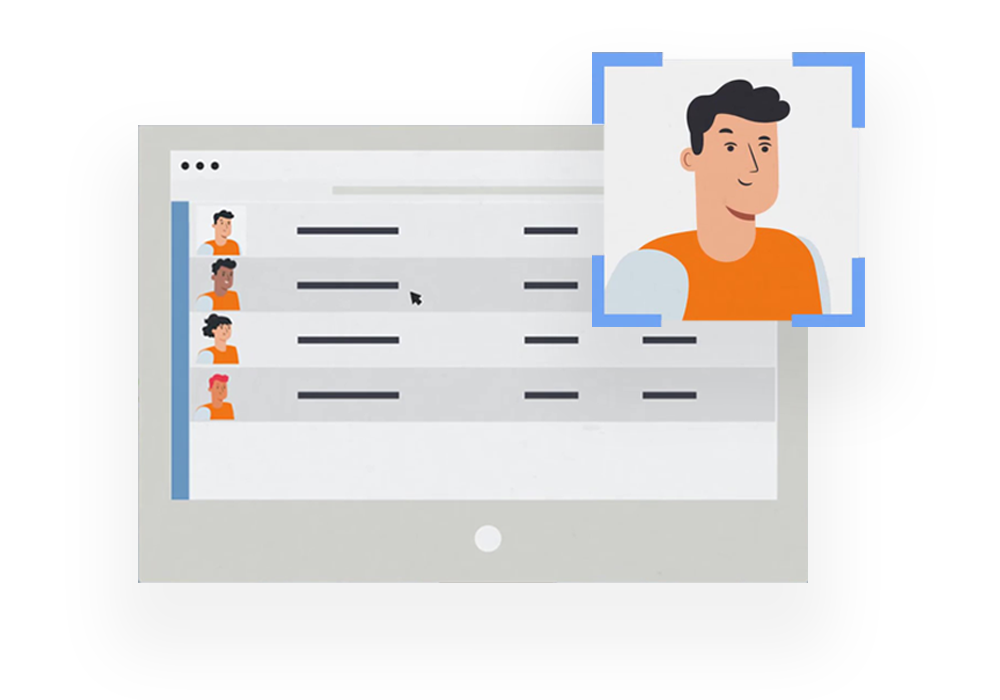 Accurate, high speed facial recognition
There's no need to line up – or even pause. Simply walk through the door for an incredibly efficient clocking system.
Intelligent enough to identify workers wearing hats, sunglasses or safety masks, your employees won't have to skip a beat when clocking in or out. And, on the off chance an employee isn't recognised, their photo will be captured for review to ensure no one is missed.
Identifying employees from up to 100m away, at a rate of up to 30 faces per second, this automated, touchless system is a game changer for attendance management.
Increase safety for your staff & business
With a hygienic no-touch attendance management system, you're now able to minimise illness spread by staff queuing or touching high-contact areas, such as touchscreens or buttons for clocking in.
Maximise productivity among your team to ensure consistent, reliable service for all customers.
Improving staff wellbeing, attendance and overall performance for your business, this no-touch system provides a win-win for both you and your employees.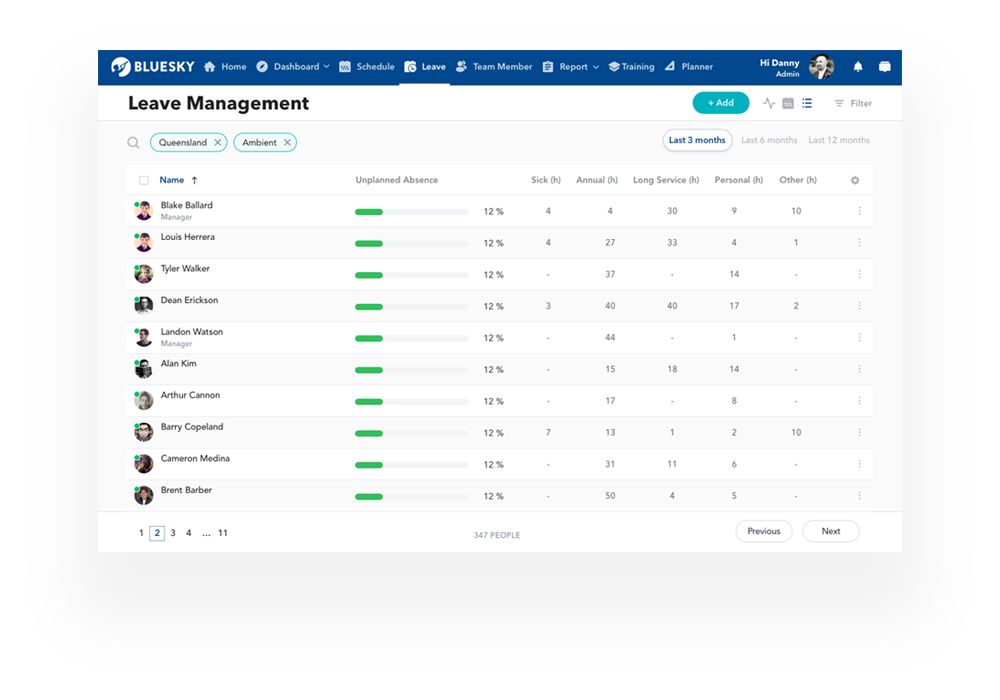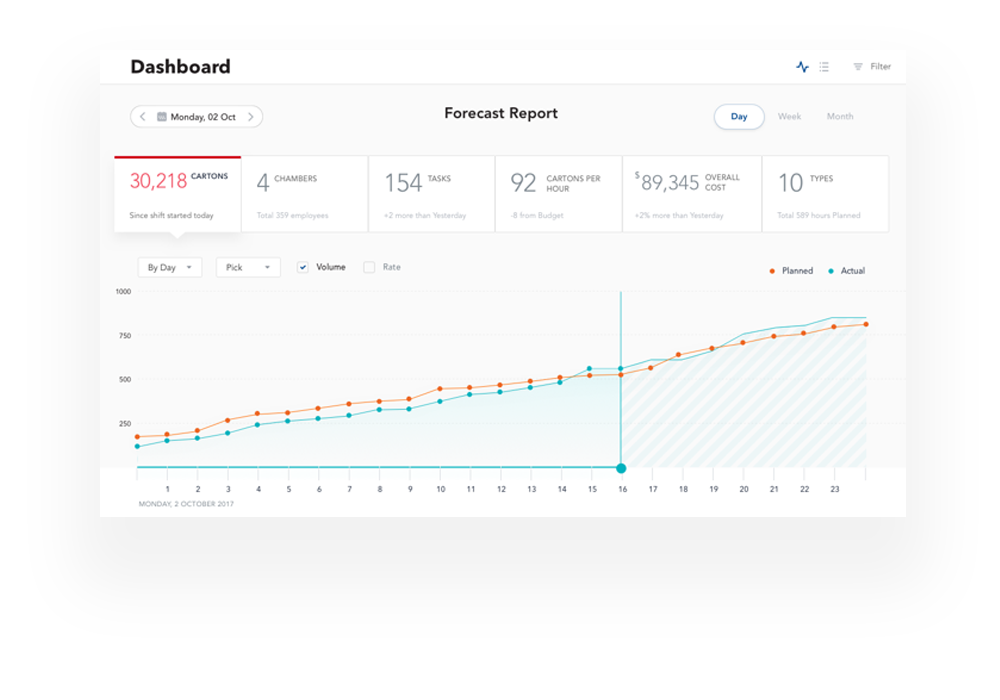 Improve resilience & reliability with touchless time & attendance
Ensure a resilient, productive workforce by minimising the spread of illness through a common high-touch surface.
Maintain a reliable, productive and healthier workforce
Consistent warehouse performance and productivity throughout the year
Ensure stronger service and supply chain reliability for your customers.
Eliminate time theft & hold employees accountable with automation
Eliminate common time theft issues, including buddy punching, by leaving the clocking in and out to your attendance management system.
Time theft is not always intentional, but it happens. Buddy punching, or clocking in a friend when they're running 10 minutes late every now and then, seems harmless. But 10 or 15 minutes for a worker every day certainly adds up!
To put it into perspective, an extra 10 minutes a day for 10 employees on $20 per hour is $8,400 every year. If you have 50 employees, that's $42,000.
Plus, employees can't cheat the system by taking long breaks or clocking in incorrectly. A modern system holds everyone accountable for their time.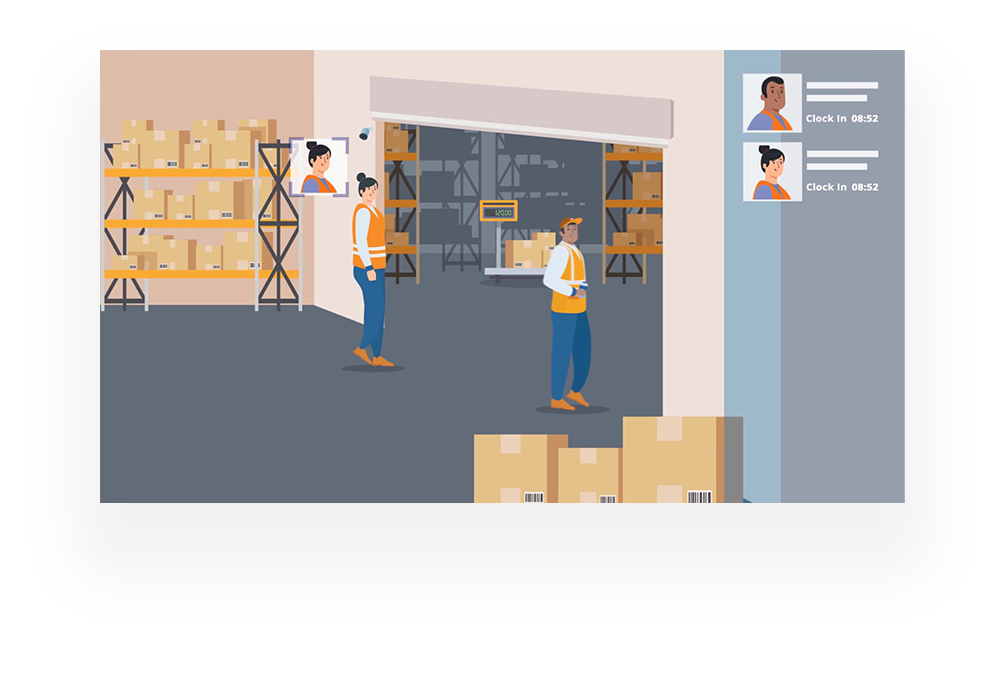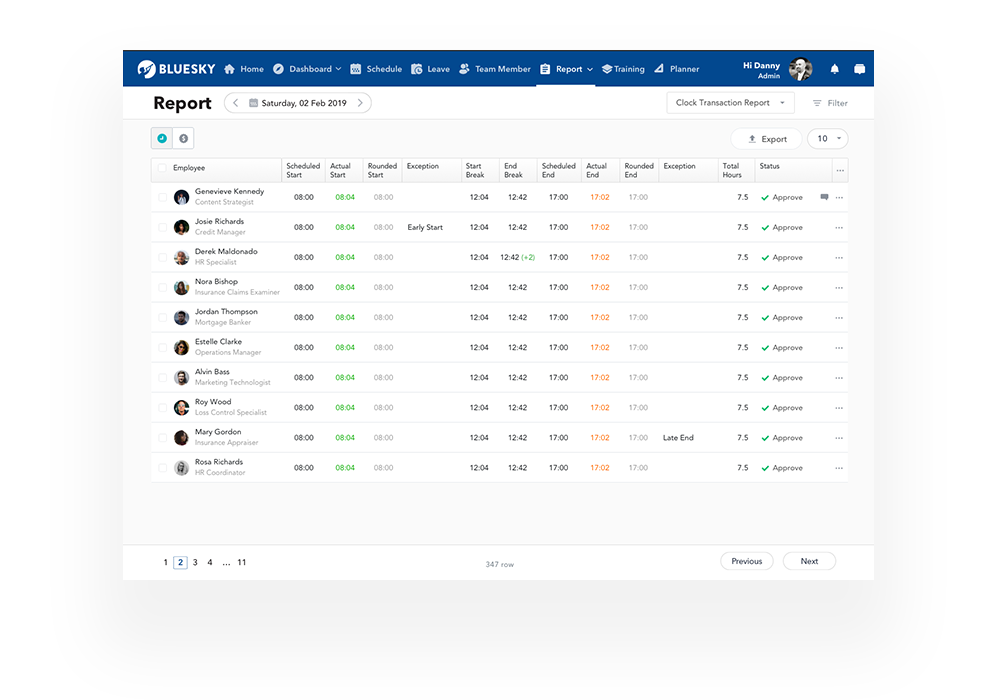 Ensure accuracy throughout your system
Stop leaving timesheet management up to employees' memory or estimates. Studies have shown that almost half of all workers will overestimate their time when entering timesheets. Think back to the time theft stats – every 10 minutes sure does add up!
Ensure accuracy and fairness across payroll by paying staff exactly for the hours they've worked – and none of the hours they didn't.
Be proactive
Highlight attendance or productivity issues before they affect your business.
View attendance and trends, monitor the employees who frequently clock in late, and proactively manage every employee before any issues create problems for your team, business or productivity.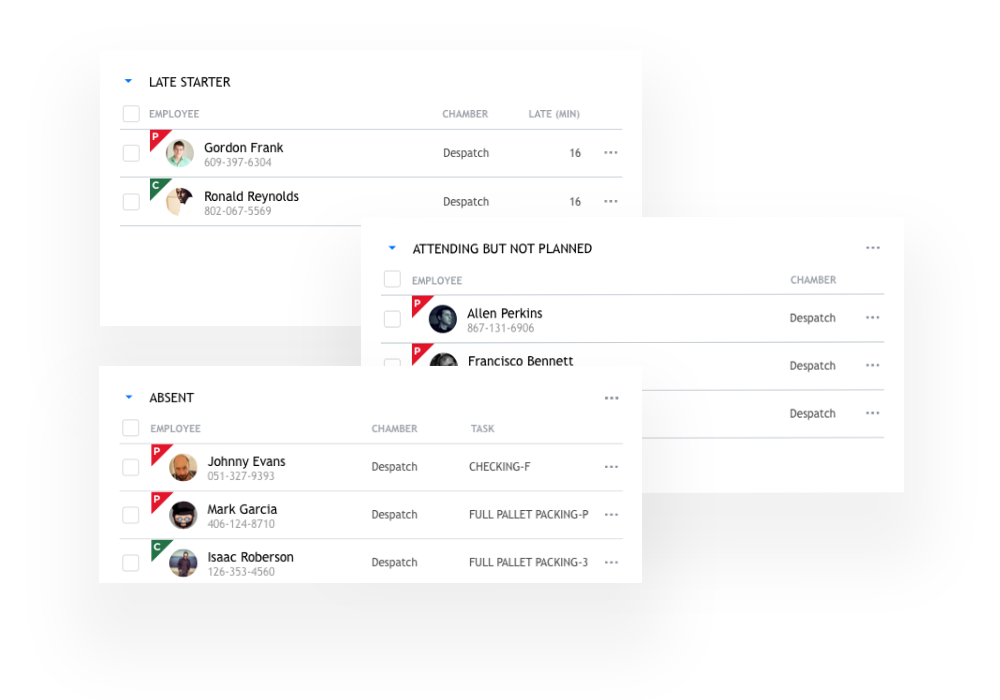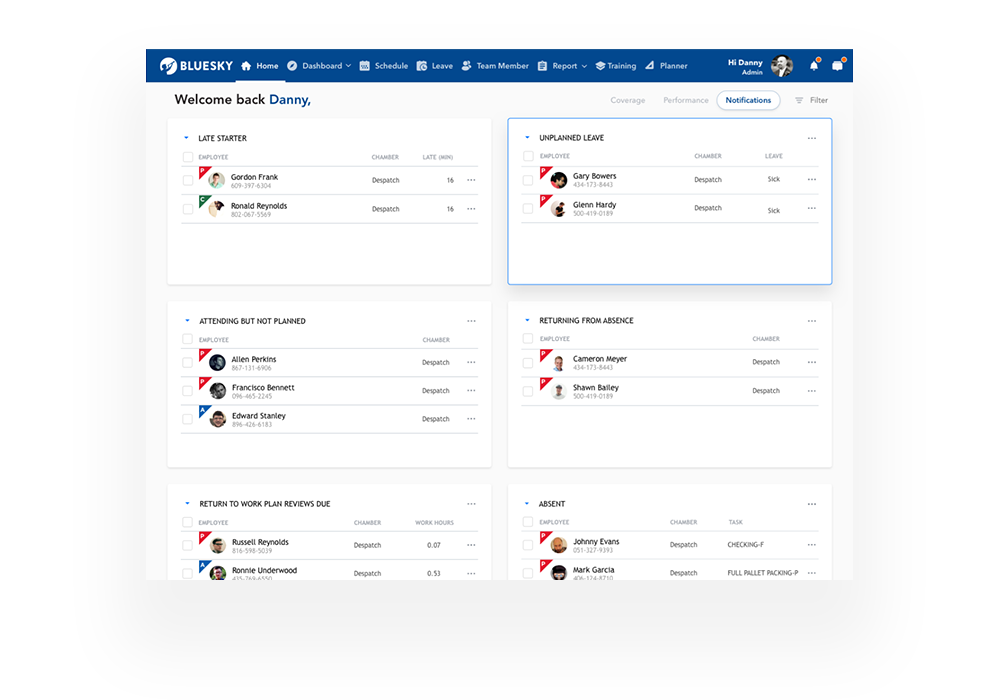 Monitor attendance in real time
Whether you're in the warehouse, the office or working remotely, stay up to date with your team's attendance. Your real-time dashboard ensures efficient monitoring of who's clocked in, who was late, and who hasn't turned up at all.
Configure notifications to alert you to late clock ins, absent workers, expiring certificates and more, allowing efficient management of all attendance and compliance matters throughout the day.
Automatically generate timesheets with award interpretation, invoicing & payroll
As clock ins and outs are measured, your Time & Attendance system automatically calculates award rates based on actual hours worked.
Eliminate the risk of manual error when calculating awards – for both underpayments and overpayments
Eliminate double entry – once time & attendance is captured, timesheets are updated, awards are calculated and payroll can be automatically generated.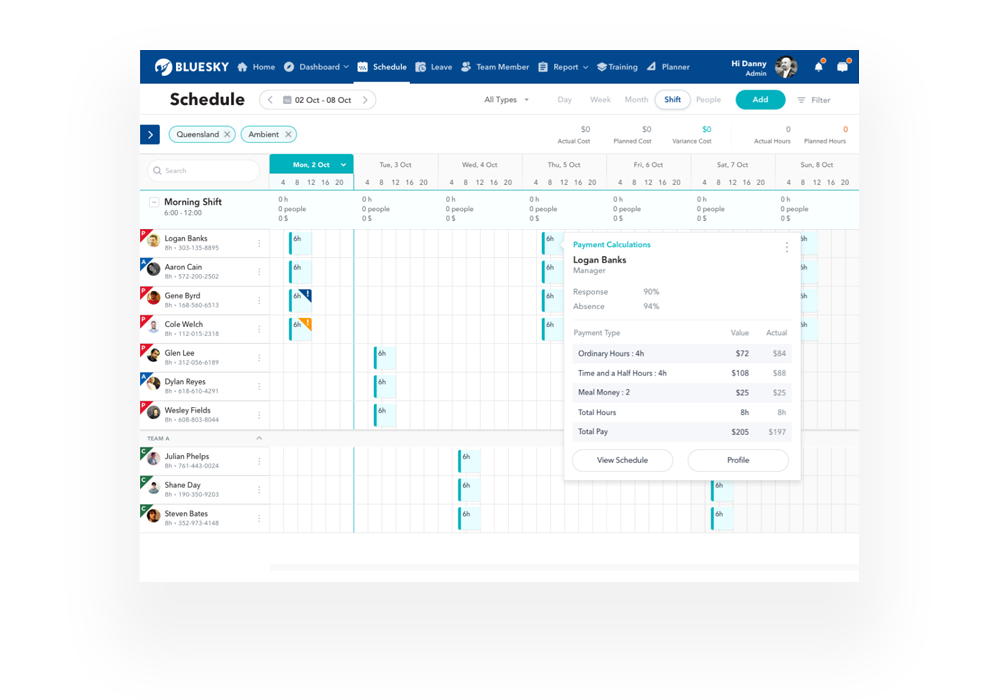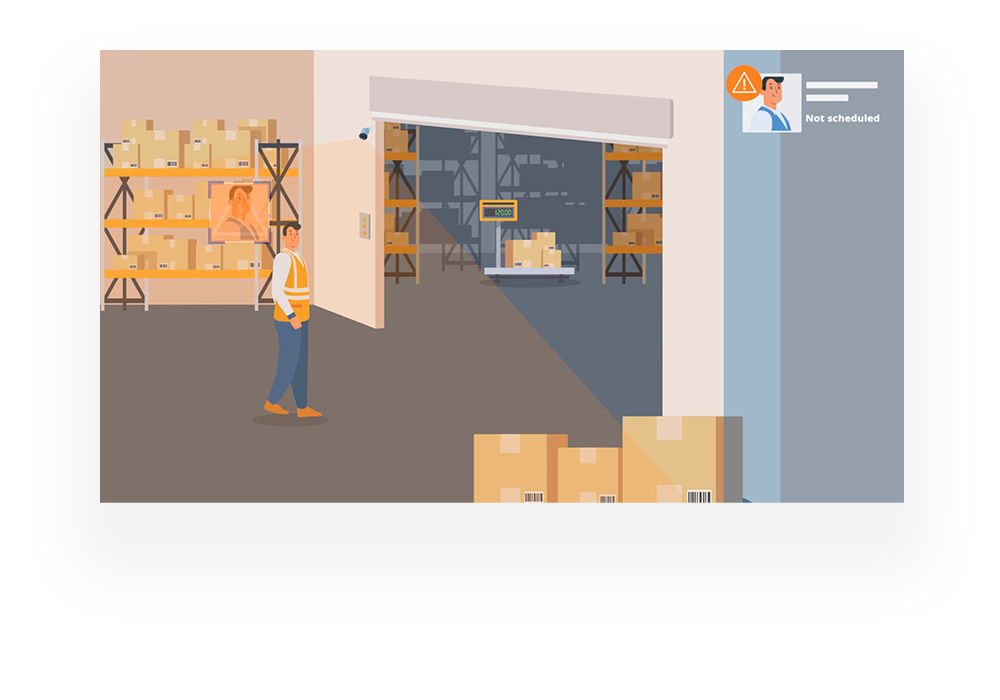 Know who's on site at all times
Along with alerts for clocking in and out, be notified when workers who are not scheduled are on site, or when unfamiliar people walk through the door. Faces are automatically captured and saved for manual review to ensure you know exactly who has been on the premises and react accordingly.
Enjoy peace of mind that your warehouse or business area remains secure and compliant with safety guidelines. And, with notifications on any device, you don't even need to be there.
Time to upgrade your attendance management system?