Leave management
A clear understanding of absences, leave requests and trends across your workforce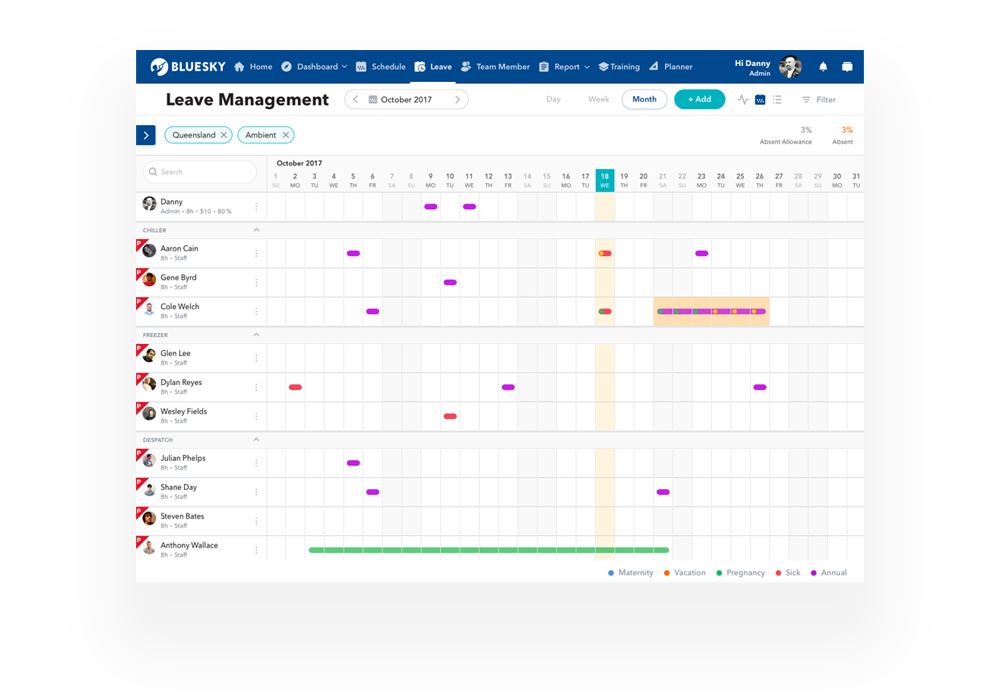 A clear view of all absent employees and leave requests
Keep a clear understanding of all workplace absences in your schedule. Know exactly who is on leave, and for what reason, at any time. Drill down further to view trends, including planned vs unplanned absences.
Respond to all leave requests from both the web and mobile applications, and see your schedule automatically update to ensure leave limits and compliance requirements are adhered to at all times.
Understand planned vs unplanned leave
There's now no need to guess when it comes to employee leave trends. With a clear understanding of each employee's leave allowances and unplanned leave taken, it's easy to see who your most present team members are, and who to keep a closer eye on.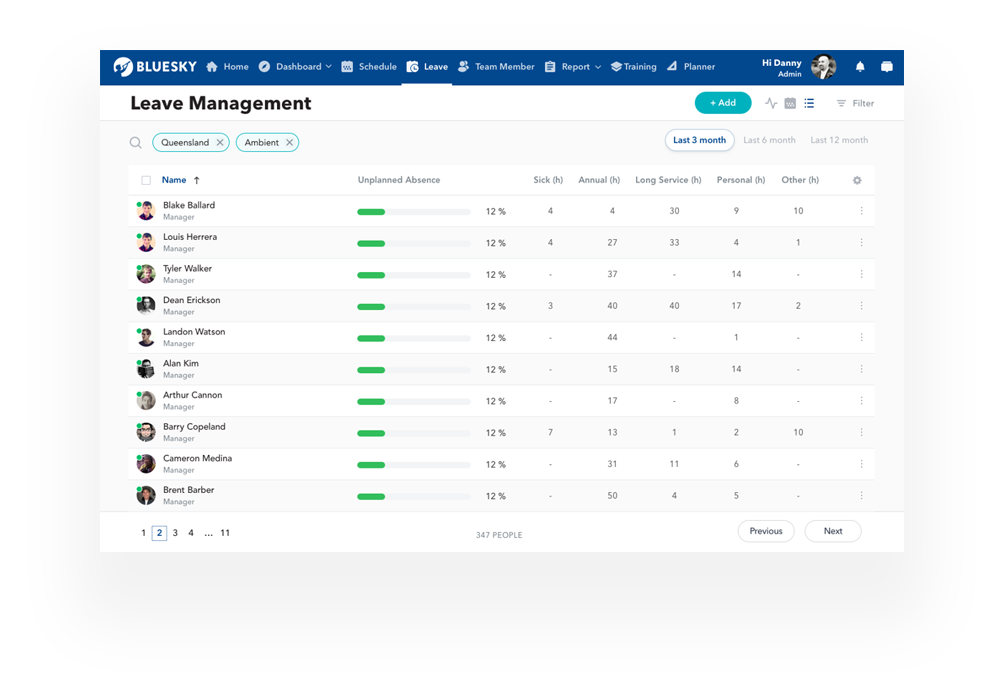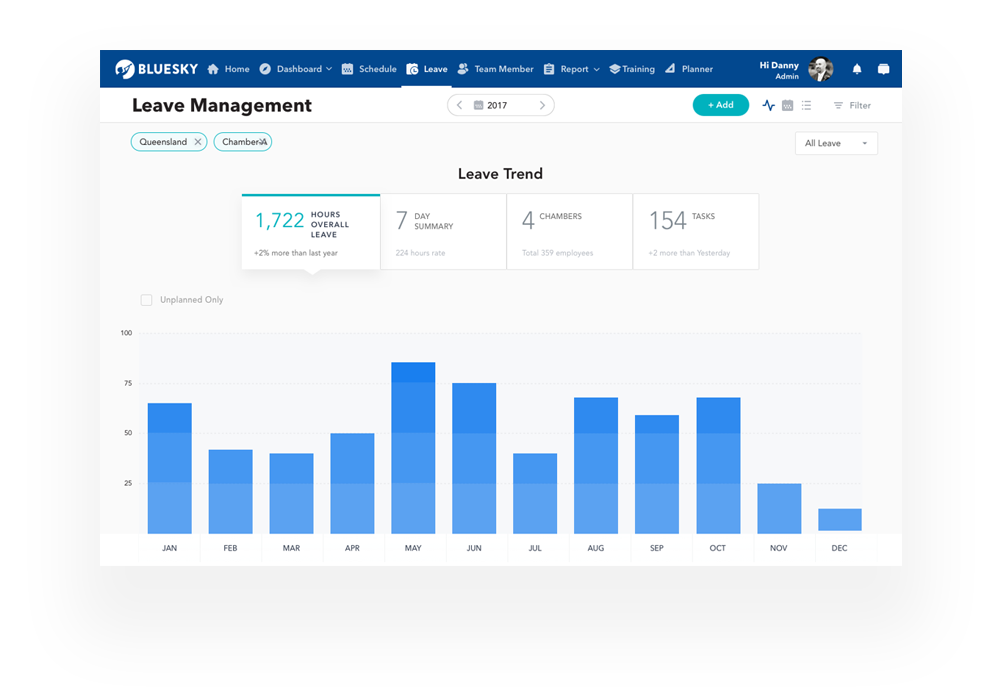 View leave trends by month or day
With clear graphical reporting, it's easy to see leave trends by month or day across your workforce. Use this to your advantage.
Having a clear understanding of leave trends throughout your business also allows you to plan ahead more efficiently and effectively, with historical data to guide decisions in peak holiday or leave times.