Organisation Profile
Effective & efficient communication, with a clear understanding of your organisation and team members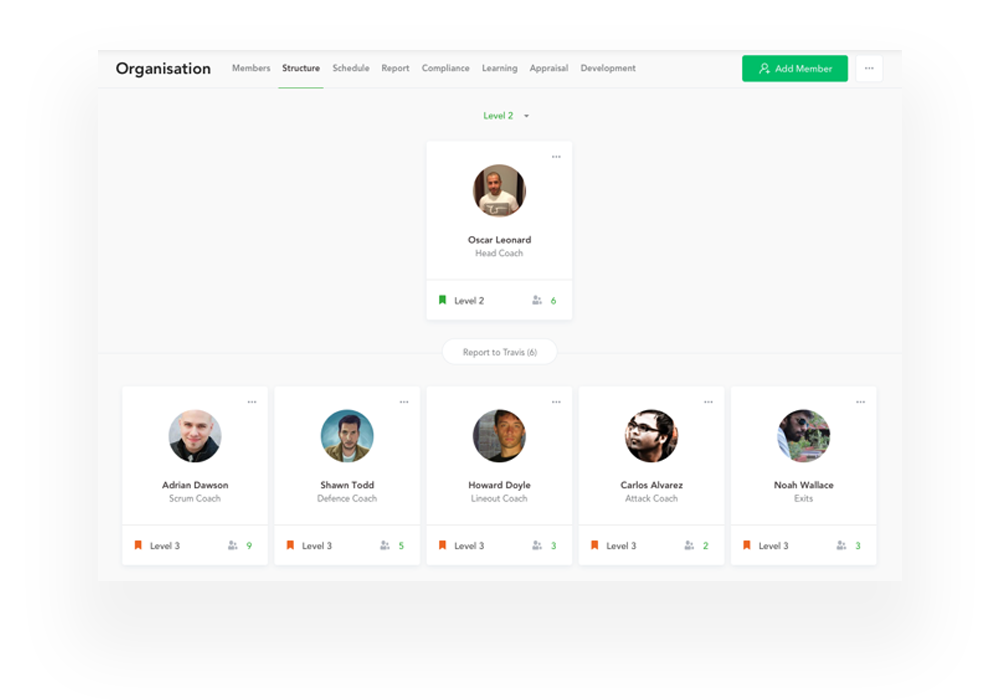 A clear view of your organisation's structure
Remove the guesswork and enable efficient lines of communication with a clear view of reporting relationships and structures within your organisation.
These relationships also determine which users can view, maintain and control each team member's information, including approvals for:
Timesheets
Leave requests
Compliance
Assessments etc.
Several worksites? No problem.
With the ability to link different worksites or locations with different positions, make the Organisation Profile work as it needs to for your business or organisation.
Define the reporting relationships within each worksite or location to keep each employee informed of their responsibilities.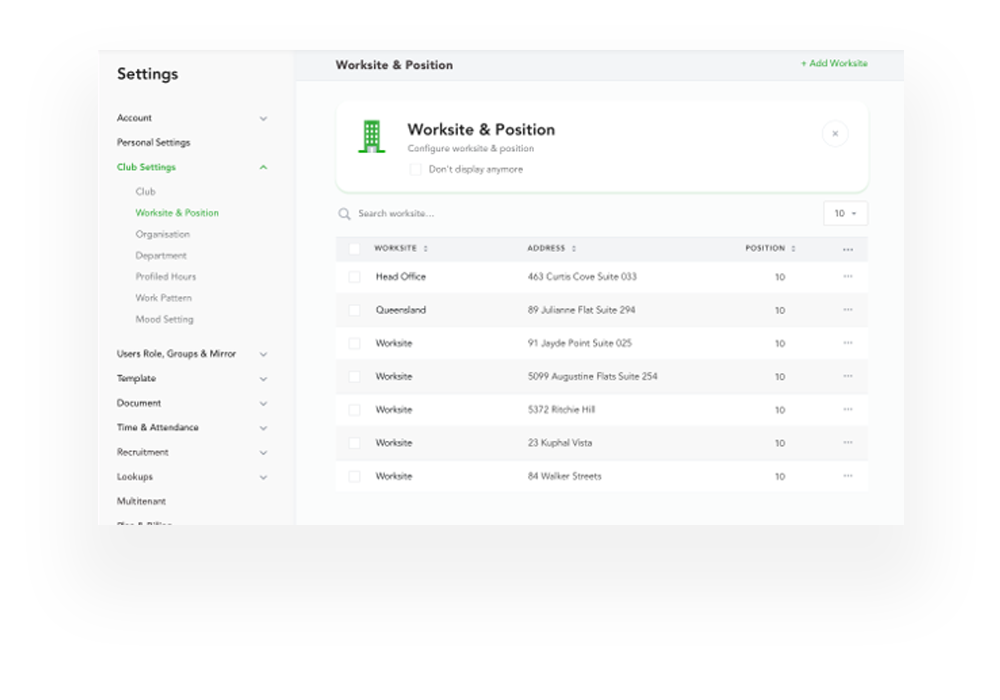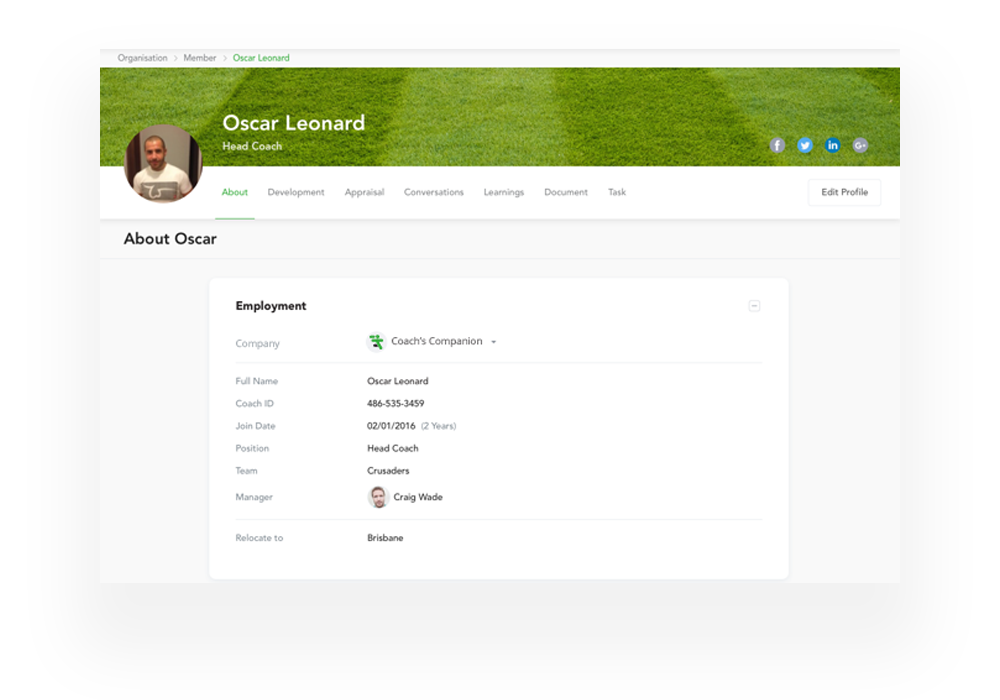 Rich team member profiles for efficient access to employee details
Keep all relevant information about your employees in one easy to access place.
Team member profiles include:
Contact details
Education history
Qualifications
Experience & work history
Skills
Certificates
Licenses
Languages
Achievements
Ensure all compliance requirements are met
Ensure quick access to your business' compliance information, requirements and outcomes. Graphical reporting makes understanding your staff mix and turnover simple, allowing quick action on areas that need to be addressed.
Compliance is also simple to manage for valid:
Skills
Licenses
Certificates
Induction
PPE.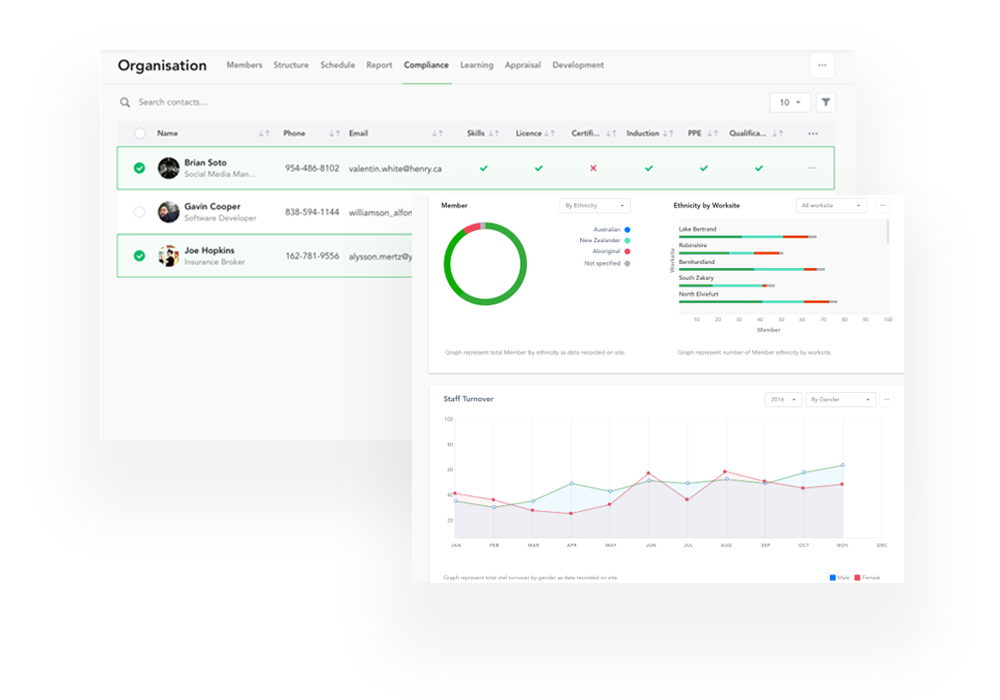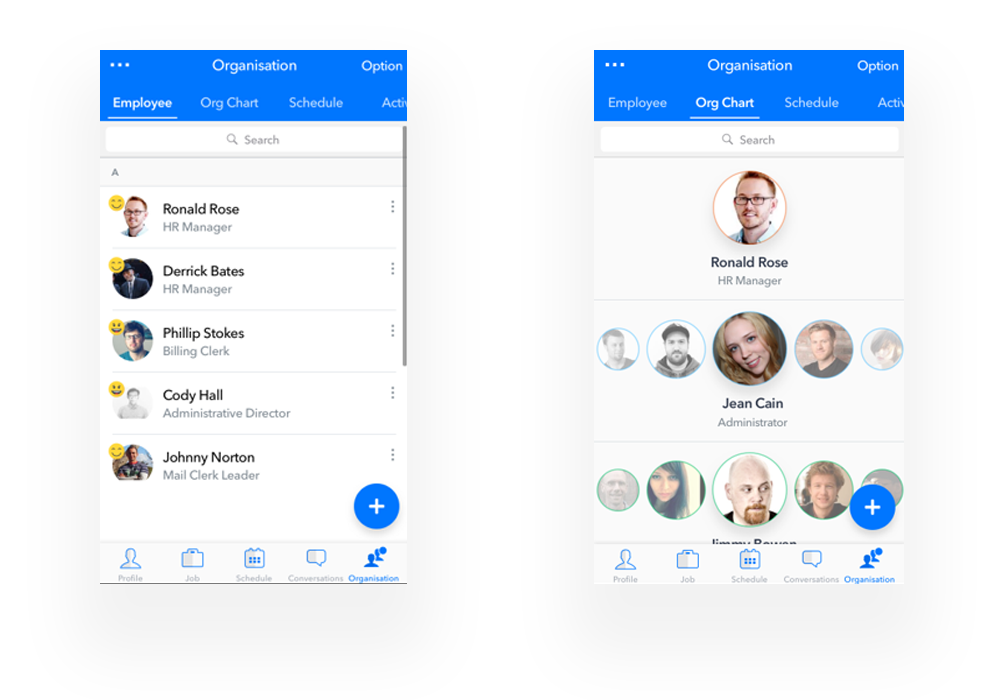 Always on the move? Take the information with you
Need quick and easy access to your team's profiles and information? No problem.
The mobile app enables managers to view team member profiles, reporting relationships and employee schedules any time, whether they're in the office, on the warehouse floor or working remotely.