Automated Payroll
Significantly increase efficiency, accuracy and reliability with an automated payroll system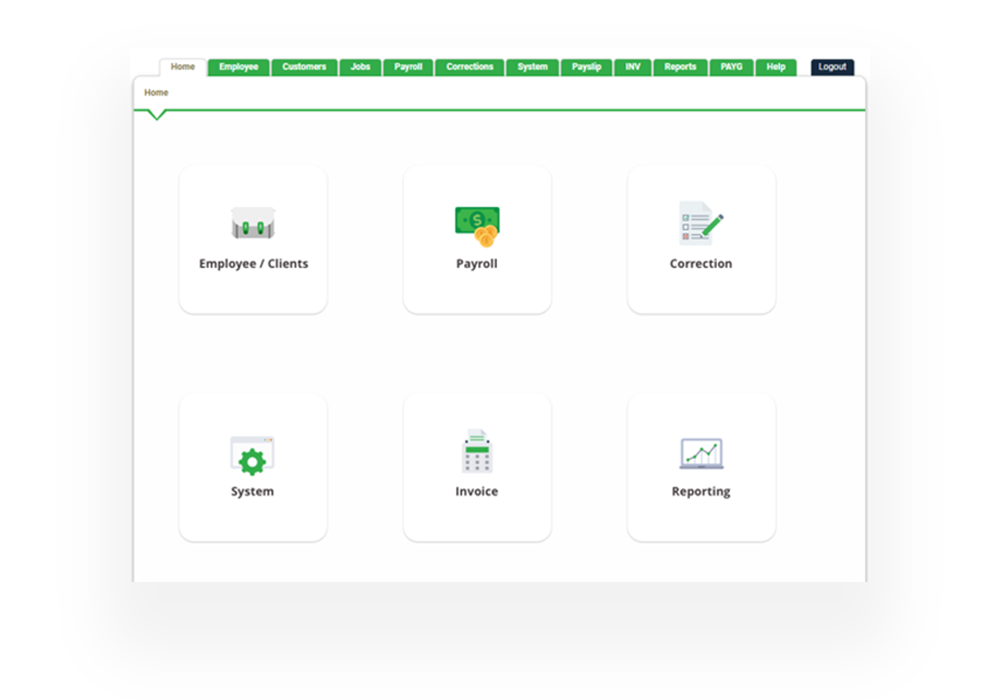 Automatically process timesheets & payroll on a single database
Stop making multiple entries that can introduce error throughout your payroll. With all your information in one place, simply approve timesheets and exceptions then sit back while BlueSky automatically generates your payroll. It's that easy, and risk-free!
Payroll is calculated and automated for Australia and New Zealand based on:
Awards
Annual leave
Superannuation
State-compliant payroll tax
Work cover.
Please contact us for available payroll integrations and processing capabilities for other countries.
Your most efficient payroll system yet
Take advantage of a complete, automated system to create your most efficient payroll system yet.
With continuous processing, your payroll is only ever minutes away from closing. Forget about manual entry of timesheets and hours lost processing data every pay cycle. From scheduling to timesheets, award interpretation and payroll, your system is always up to date. Simply approve exceptions such as annual leave every cycle, and let BlueSky Payroll take care of the rest.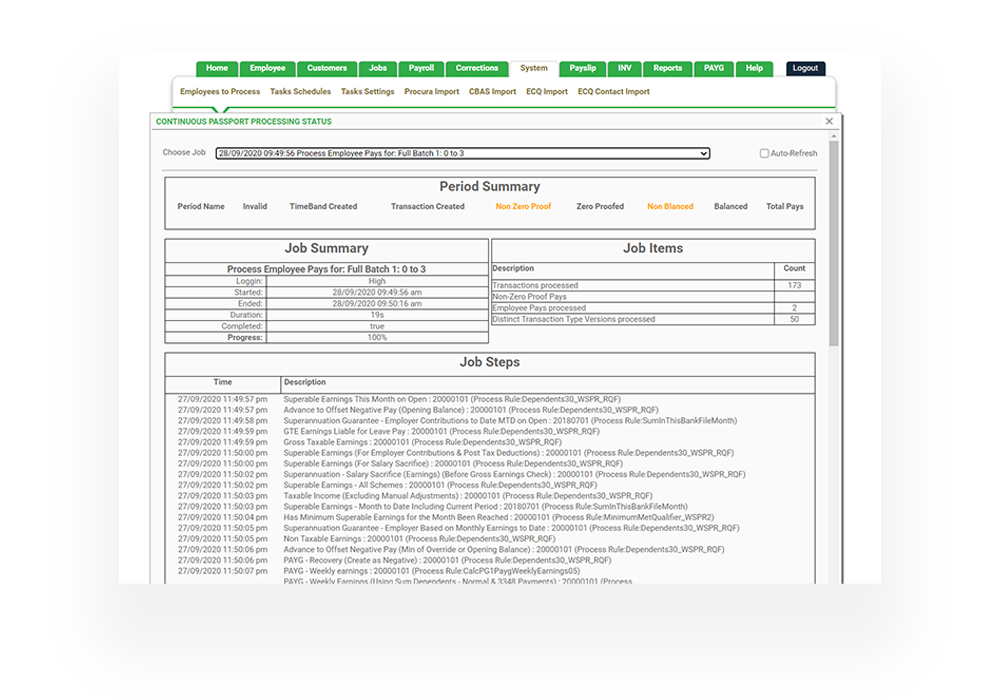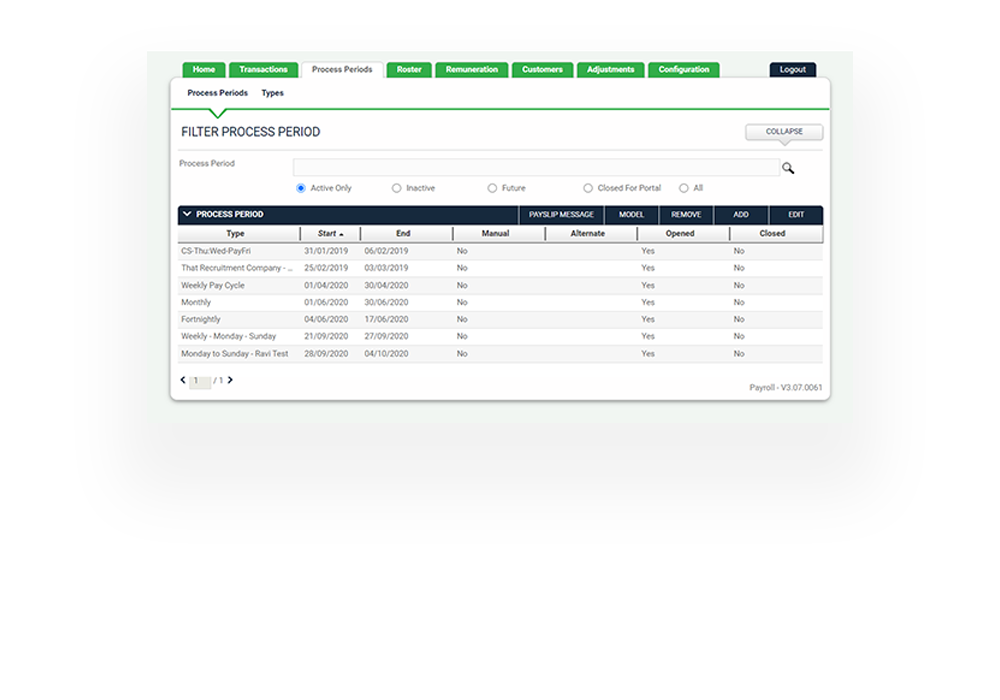 A flexible system to meet all requirements
BlueSky has the flexibility to cater for your unique and complex payroll requirements – all within one system.
Caters for multiple worksites, pay cycles and frequencies
Multijurisdictional
Processes payroll per worksite and position, with continuous HR records kept
Configurable to suit your unique requirements
Contact us to see how we can cater for your payroll requirements.
Compliant for all Australian and New Zealand legislation
Whether based in Australia or New Zealand, leave the geographic differences to BlueSky for payroll automation and compliance.
Australia:
STP compliant
Automated TFN Declaration update to ATO
Long Service for all states
WorkCover payment processing
All payroll tax and rates are catered for.
New Zealand:
Pay Day reporting
Holiday Act compliant
All payroll rates are catered for.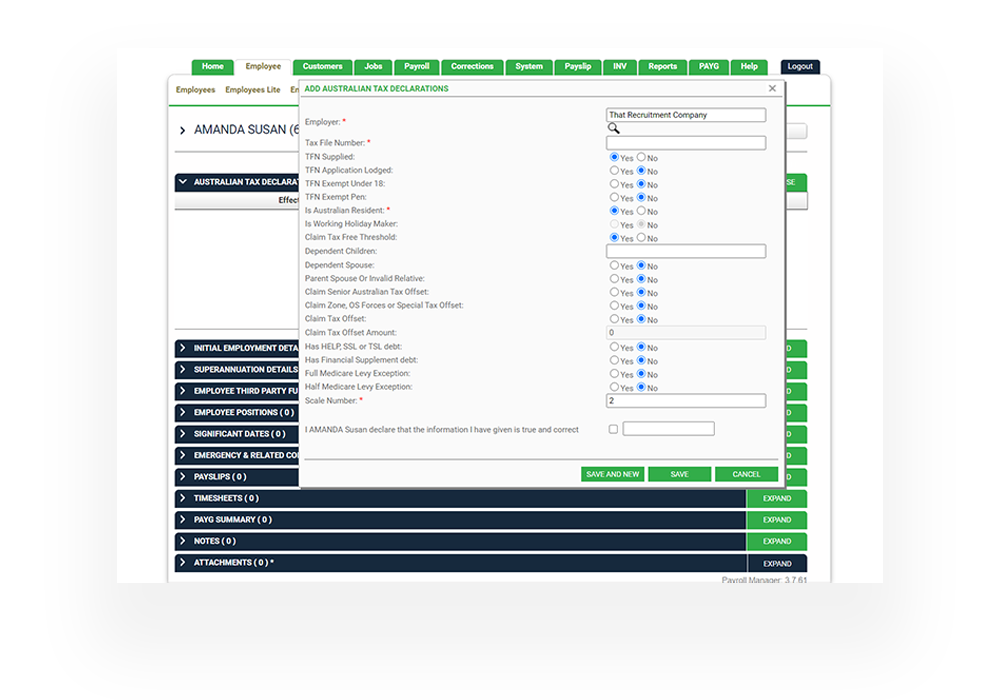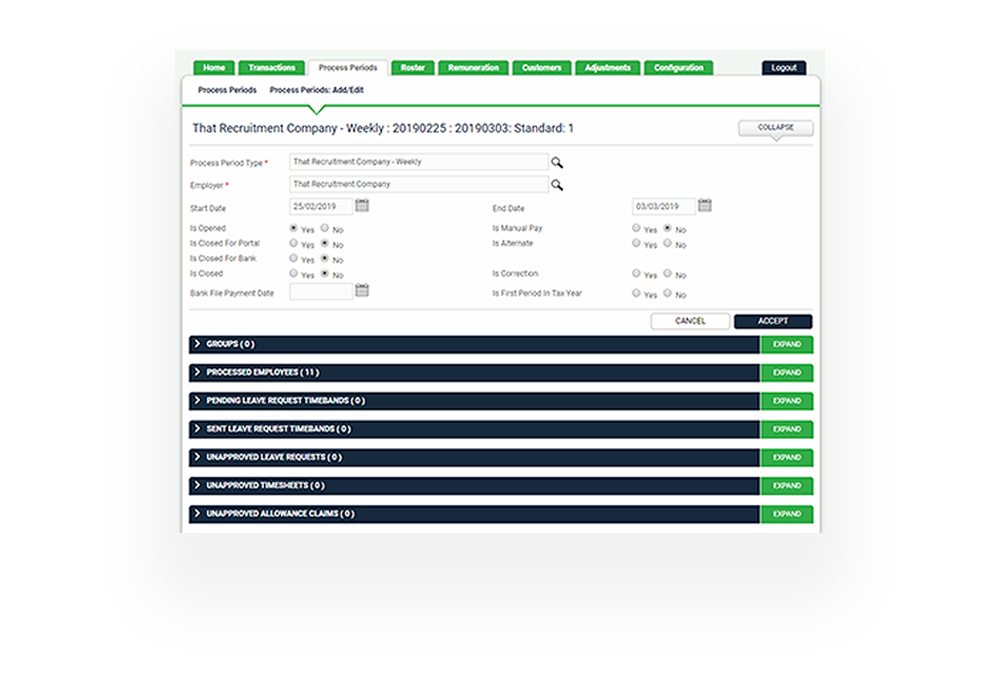 Fully date effective
Remove the need for risky upgrades with BlueSky's date effective rules engine.
Implement new legislation or pay conditions ahead of time – simply let the dates decide when to apply the rules
Capture rate changes by date, even within a single process period
Caters for multiple payroll frequencies (e.g. weekly, fortnightly, monthly).
Ensure security of data with access control and full audit trails available
Rest assured that all payroll data is secure within your BlueSky system. Access includes multi-factor authentication, and application use can be IP whitelisted when required.
Once logged in to the system, a range of access control features ensure that all sensitive data is only ever visible to the appropriate people.
And, with continuous records kept for all employees, all historical data is retrievable at any time. Full audit trails, records and correspondence with attached notes and communication history can be accessed if required.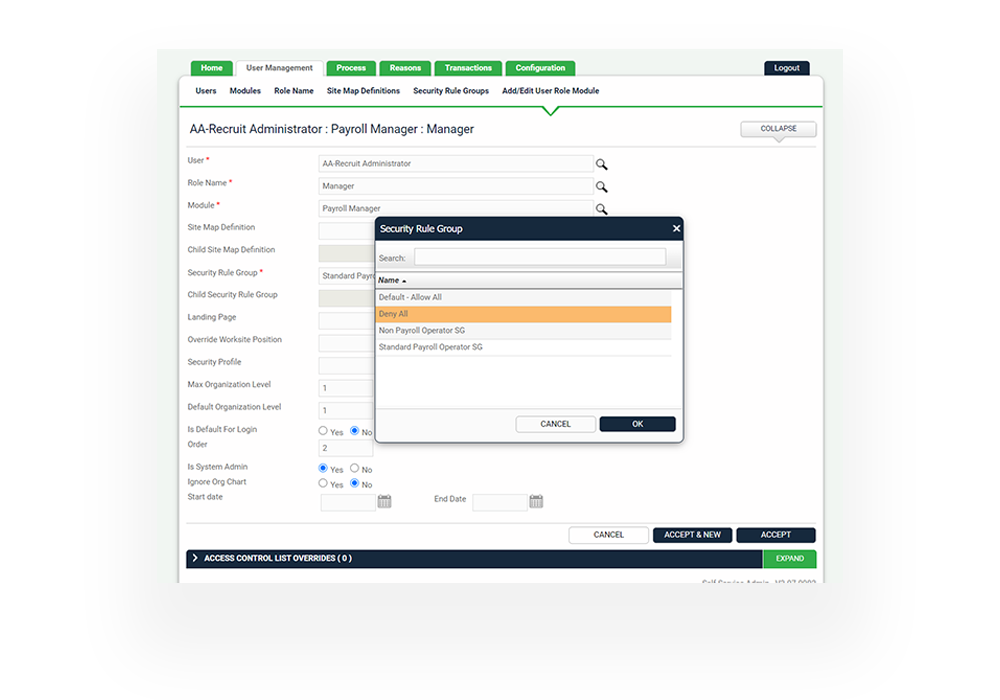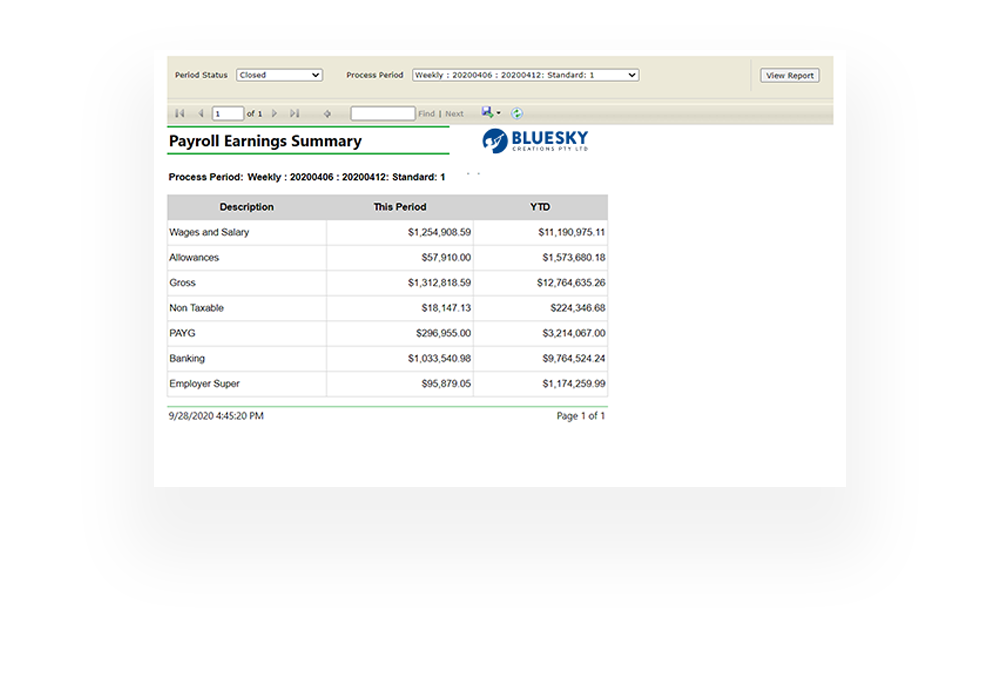 Comprehensive reporting
With full historical data records and comprehensive reports available at your fingertips, BlueSky makes payroll reporting and analysis simple.
A continuous HR record is also kept, even between worksites, to ensure seamless management and tracking of every employee's records.
BlueSky can cater for all reporting requirements and SQL queries. Contact us to discuss any unique payroll and reporting requirements.
Support available from our Australian head office
We understand the pressure you're under when processing payroll.
No matter how big or small your questions are, BlueSky has support available when you need it with a dedicated payroll specialist direct from our head office in Queensland, Australia.