Rostering & Scheduling
Stay up to date with all staff scheduling & requirements with a simpler planning process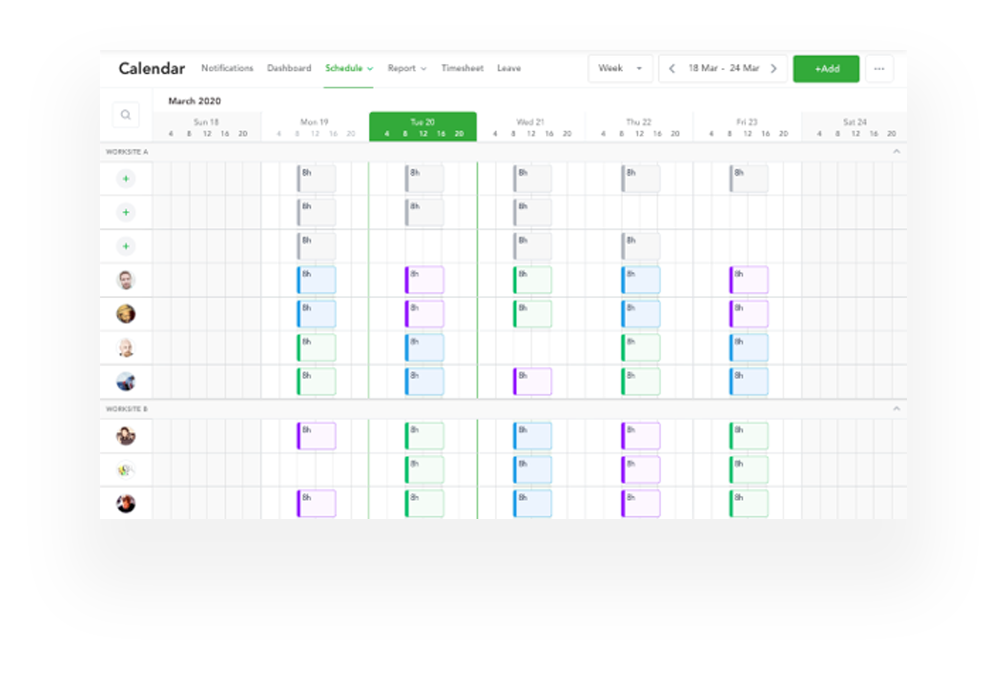 Efficient tracking & management of staff schedules
With multiple viewing options for each team member's schedule, it's now easier and more efficient to keep track of your staff.
View rosters and schedules in either monthly, daily or weekly views to stay up to date with planned work, movements and availability.
A complete view of team member cost at all times
Understanding team member costs is made simpler and more efficient, with award interpretation integration.
View scheduled vs actual cost to gain a complete view of team costs at any time.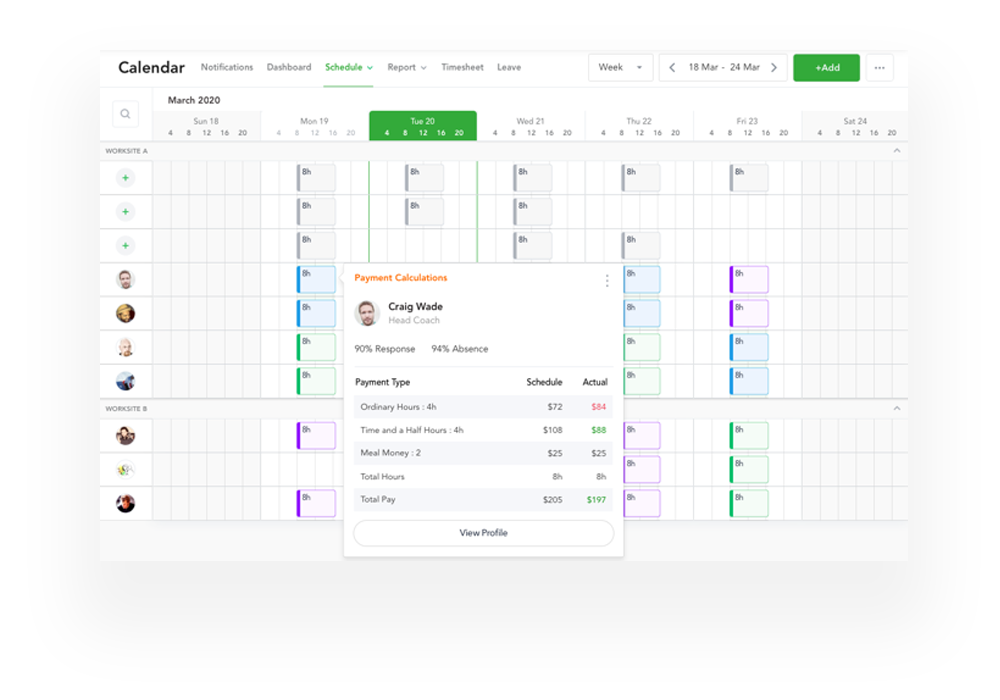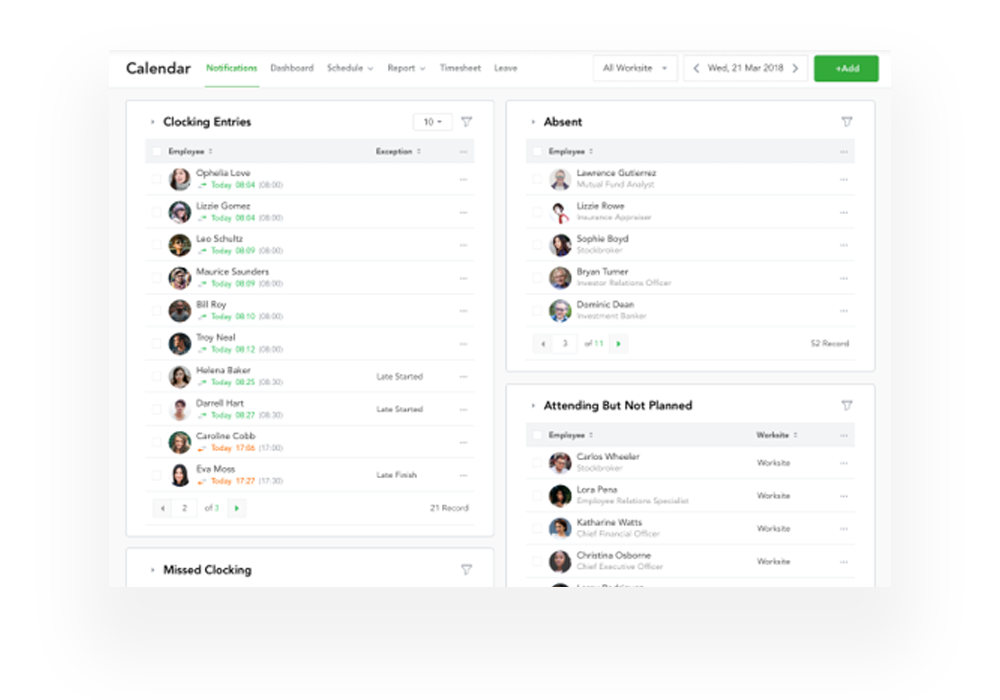 Up-to-the-minute details & notifications
With a visual view of coverage, cost and hours on your Calendar dashboard, interpreting and understanding all scheduling requirements is simple.
Up-to-the-minute notifications keep you up to date with employee movements, enabling timely management of absence and service levels.
Fill shifts with the right staff, every time, to meet requirements
Consistently and reliably fill all requirements for each shift to ensure compliance is always met.
Simply search the database for qualified and available team members. Then, invite one or more team members to fill the requirement, with notifications keeping you up to date with their responses.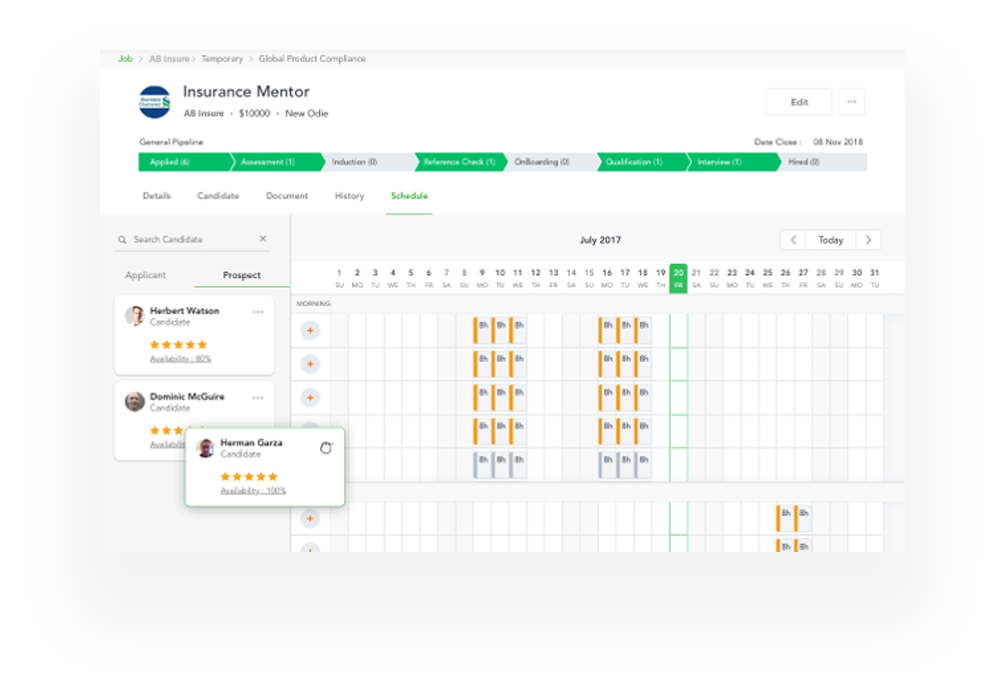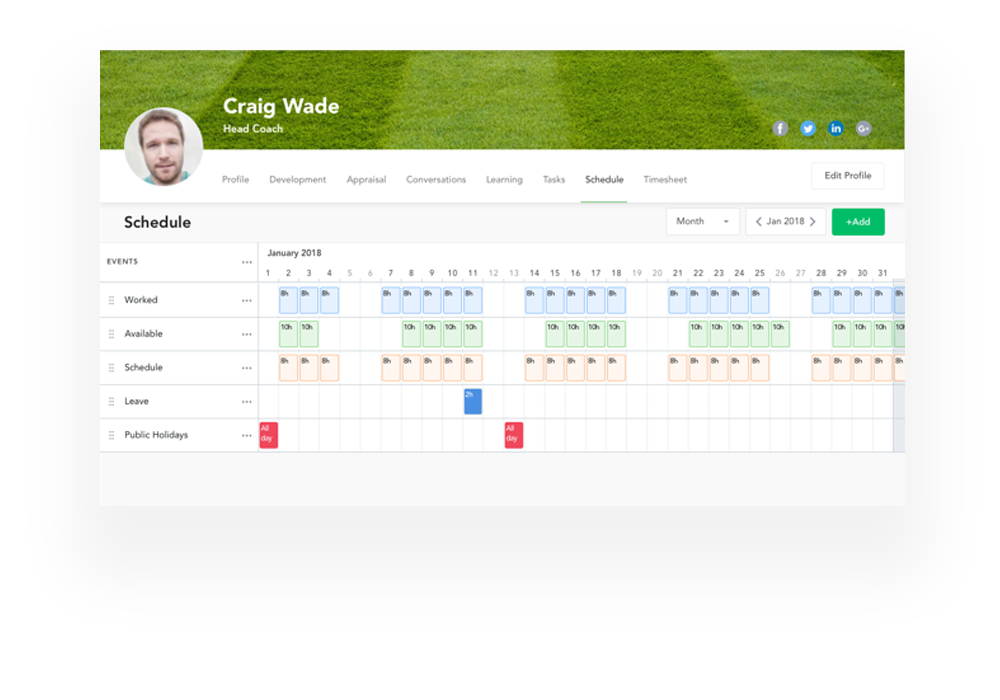 Keep track of your staff in the Team Member Portal
The Team Member Portal makes it easy to view each team members' profile, availability, leave requests and schedule. With a full view of your team at any time you choose, you can ensure efficiency, accuracy and compliance across all rostering and scheduling processes.
Manage your team and rosters while you're on the go
We understand that you're not always at your desk. With a full-featured mobile application for both Android and iOS, you can easily manage your schedules from anywhere.
It's perfect for managers and team members alike, to check details or make quick updates as they happen.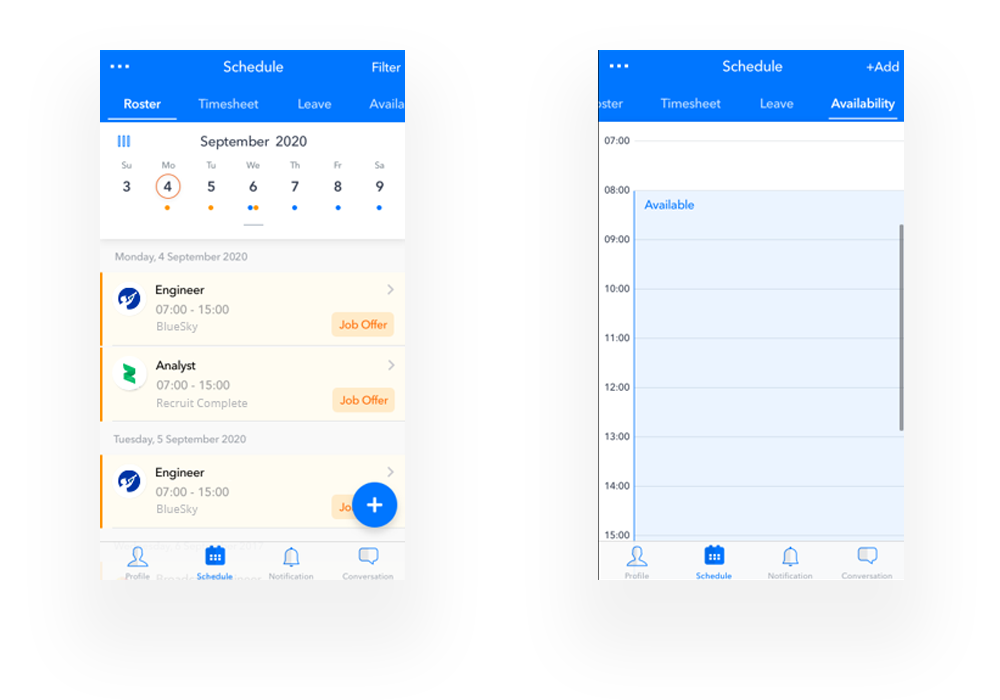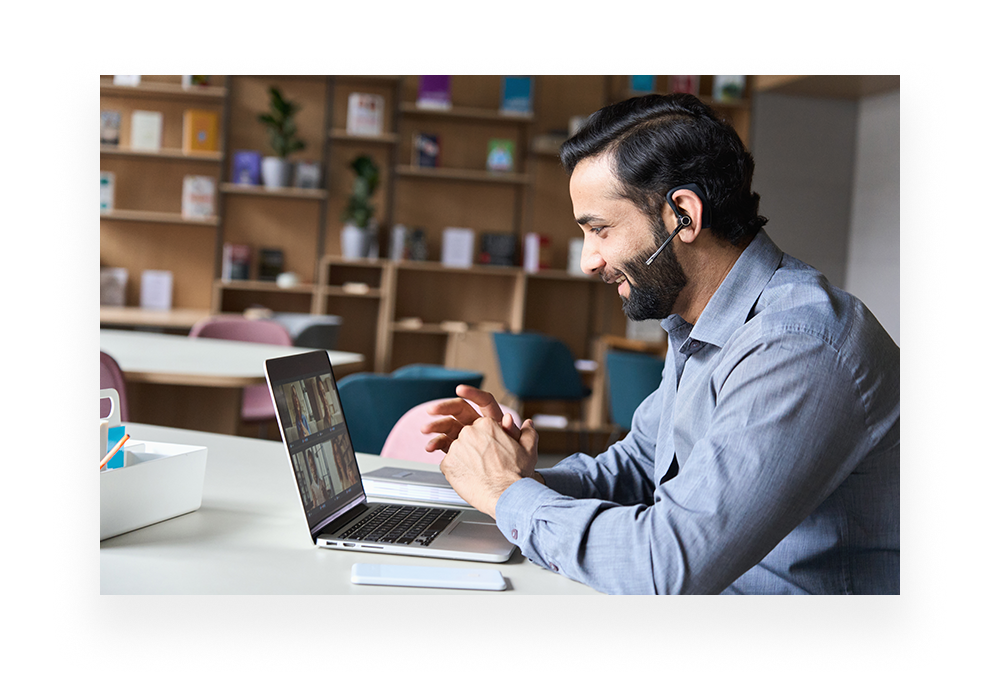 Integrated video conferencing
Can't meet team members, clients or candidates in person? No problem! With seamless scheduling and video access from within your Recruit Complete platform, we've made it simple to keep in touch and efficiently manage appointments throughout your busy schedule.
Use video for initial face-to-face screening, ensuring you can spend maximum time with your highest quality candidates
Collaborate effectively with colleagues and clients, from anywhere
Video calls are easy to set up, direct from conversations, your pipeline, or your schedule – without losing your place.
Already using Zoom or Teams to manage video calls? Upgrade for integration with your existing provider, to bring all tools to one place.