Time & Attendance
Create an efficient, accurate & reliable attendance management system
Improve accuracy, reliability, efficiency and safety with facial recognition time & attendance management. Safer for your staff, warehouse and business, our no-touch system ensures more efficient clocking in and out, every time.
High-speed facial recognition reliably captures attendance as team members walk through the door
The integrated system increases efficiency and accuracy by automating timesheet, invoicing & payroll management, with no room for manual error
Reduces cost by eliminating buddy punching. (An average employee costs a business an extra 4.5 hours per week!)
Safer for your staff with no need to queue or touch the same screen or equipment to clock in and out of every shift
Safer for your business by reducing common high-touch surfaces, ensuring productivity levels remain high, and eliminates time theft.
Automate attendance management with a tablet-based time clock
If a facial recognition system isn't right for your business, implement the tablet-based time clock to capture attendance accurately, reliably and easily, every shift. It's one less thing you'll have to worry about.
The time clock includes:
Automated site-based notifications
Exception management
Costing transfers
Geo fencing for location-specific devices
Online schedules.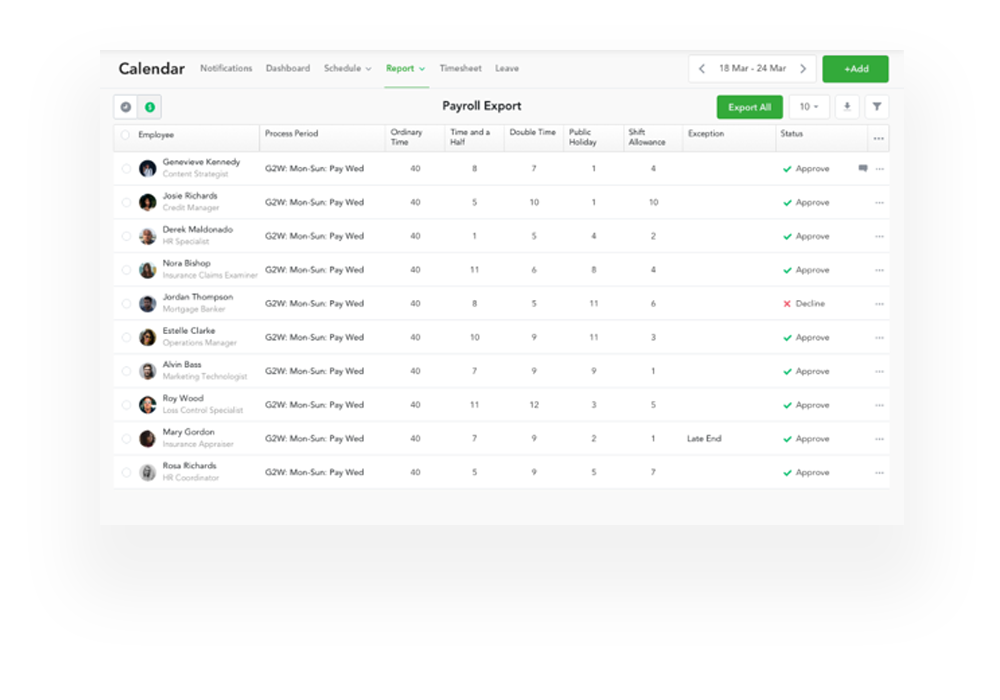 Compliant with many Fair Work Awards
Remove the need for manual extension of timesheets. Determine the applicable award for each candidate or job and leave the rest to automation, to significantly improve efficiency and reduce the risk of error with award interpretation.
Remove payroll errors
Ensure correct invoicing
Significantly reduce payroll processing times
Improve cash flow through reductions in errors
Protect your business from the threat of 'wage theft'.
Generate accurate proforma timesheets
For a more efficient, accurate timesheeting process, simply generate your schedule for proforma timesheets to be generated automatically.
Timesheets can be maintained directly in the application, with candidate entry and customer approval available directly from a mobile app.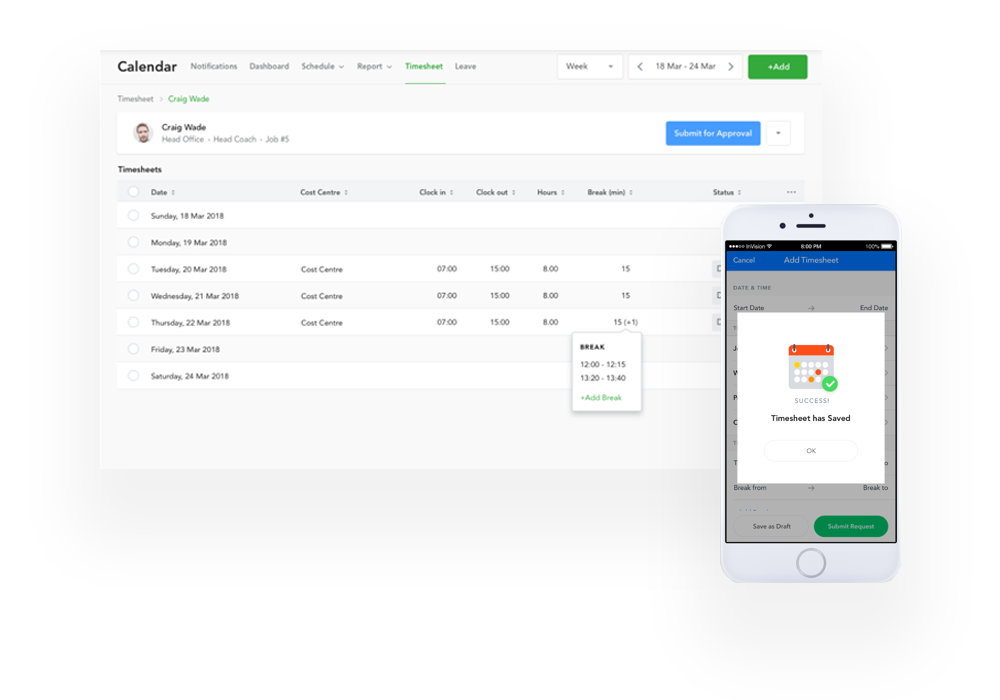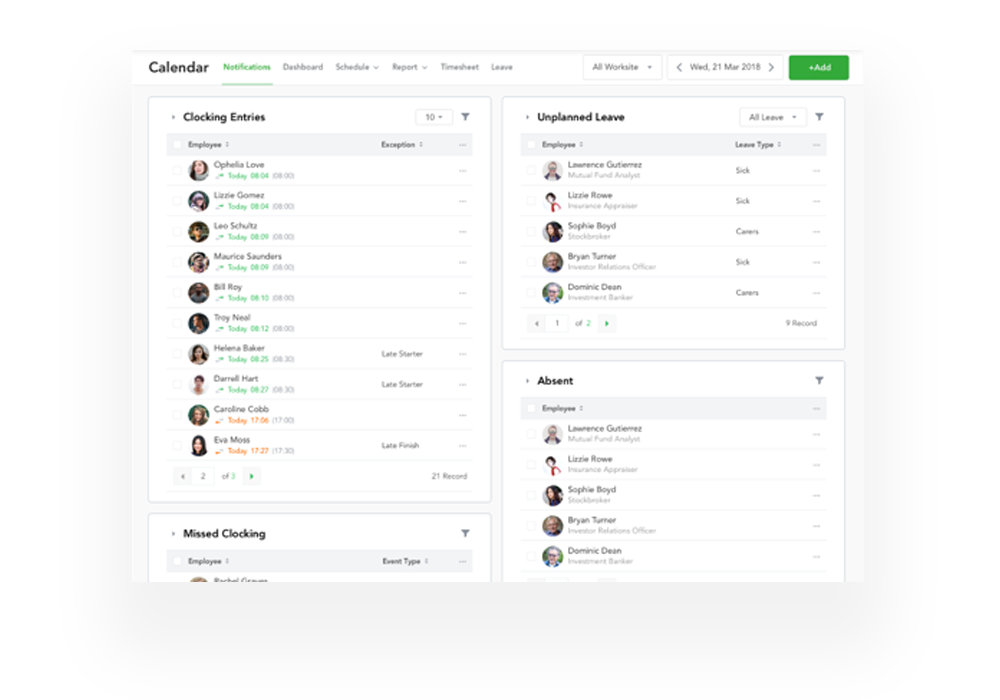 Stay up to date with up-to-the-minute detail
With accurate, up-to-the-minute data and notifications for all attendance-related matters, you won't be left guessing again.
In your dashboard, find all information regarding:
Employee attendance
Unplanned leave
Absentees
Missed clocking
Leave requests due
Available candidates
Returning from absence
Attending but not scheduled
Expiring qualifications.