Your competitive advantage starts here.
Beautifully clever software to make the most of your people.
Complete people-centred software solutions to enhance performance & optimise workflows
The automation, flexibility and visibility required for better decision making across all HR and management processes. Choose any combination of features to build a solution that fits your unique people management and process requirements, from planning to payroll, in any industry.
Tomorrow's success starts today.
Our mission is to empower businesses with a sustainable competitive advantage.
How? Through the use of clever software to help you make the most of your people as the world, and your competitors, change. Innovation, automation and optimisation are our future. We're here to turn them into a reality for yourself and your business with the implementation of intelligent, flexible software systems that enable a proactive focus on planning for tomorrow, today.
As the world continues to evolve, we believe you have a choice: Adapt or fail – it's up to you.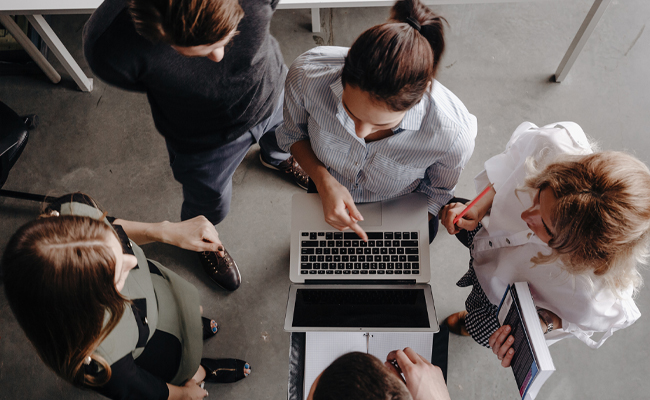 Enabling proactive people management and better decision making across a range of industries
Your competitive edge relies on the best utilisation of your time, resources and people. It's that simple. 
Build your own BlueSky solution with any combination of our people management features, or choose an existing system from our growing brand network.
Providing industry-leading solutions, these brands continue to raise the bar for what you should expect from your software across all processes.
Looking for a tweaked, tailored or a bespoke software solution?
Explore our UserFirst development methodology for an insight into how we will create the software system you've been dreaming of.

Document requirements & initial design
Gather requirements
Document requirements
Prototype development
Documentation of integration requirements

Prototype review through to acceptance
Prototype review & user feedback
Update user requirement documents
Update prototype for acceptance

Document development solution
Document entity relationship model
Document developer brief
Develop user guides & training materials
Develop test scripts

Build your software solution
Code development
Unit testing
User acceptance testing