Workforce Optimisation
Significantly increase productivity across all warehouse & distribution centre systems with the real-time data, reliability and optimisation you've been missing.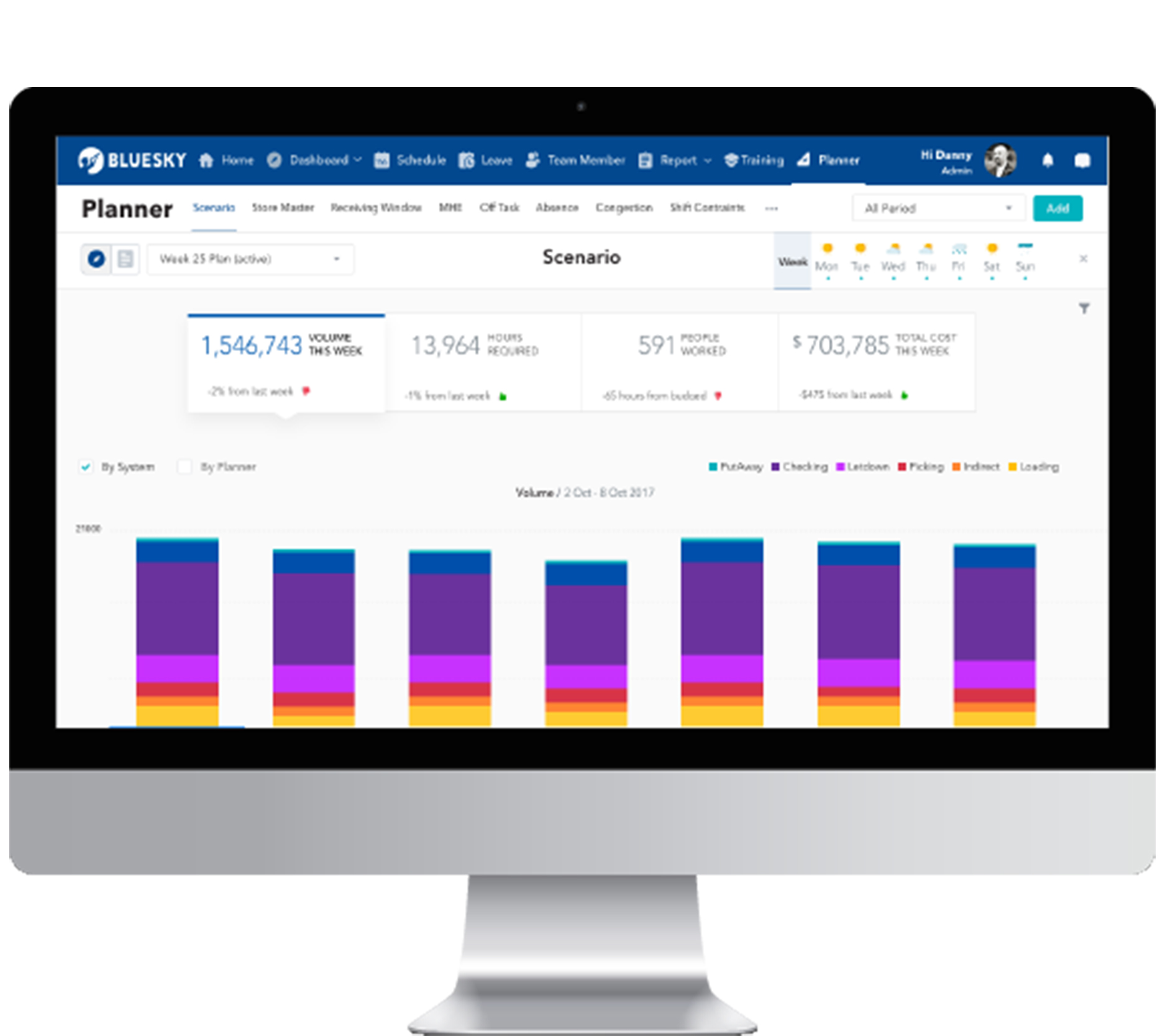 BlueSky Workforce Optimisation includes:

Time & Attendance
Efficient and accurate employee attendance management and award interpretation process featuring integration with high-speed facial recognition or a tablet-based time clock.

Timesheet Capability
Additional capability for timesheet integration if required, including quick and easy timesheet access for employee and manager approval from both web and mobile applications.

Leave Management
Efficient management of your team and leave requests. Quickly view and respond to leave requests, whether you're in the office or on the DC floor, with web and mobile applications.

Employee Development
Make the most of your team, with increased development and learning opportunities. Define your plan, assign objectives, manage learning and track performance, all from one place.

Payroll
Implement a reliable payroll system that respects your contractual obligations for every employee. Integrated with your time & attendance and award interpretation systems, we ensure seamless and consistently accurate payroll every time.

Bespoke Design Capability
If you're looking to tweak or tailor our Workforce Optimisation system to fit your business' specific requirements, we're looking forward to hearing from you. See our existing modules, or start from scratch for a complete bespoke solution.
Enabling high performance across all supply chain operations
Purpose-built for complex distribution centre operations
A comprehensive planning and intra day management solution
Real-time data and reporting to enable quick and accurate decisions
Improving efficiency, productivity and performance each shift, while reducing costs
Take Workforce Management to the next level. It's time to Optimise.
Make the most of your workforce. Create efficiencies across all recruitment, management and reporting tasks, set optimal shifts and ensure you have all the information required to make accurate, informed decisions at any time.
Cut costs by eliminating inefficiencies, with all the tools required to significantly increase productivity across your warehouse.